Irondequoit High School


Class Of 1974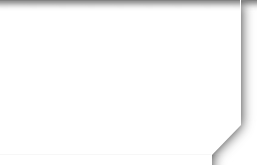 Robert Connors
Profile Updated:
July 15, 2019
| | |
| --- | --- |
| Residing In: | Fayetteville, PA USA |
| | |
| --- | --- |
| Spouse/Partner: | Helene J. Connors |
| | |
| --- | --- |
| Occupation: | Retired Healthcare IT Executive; Now Adjunct Professor, Penn State University, Mont Alto (Management and Information Systems Analysis/Design) |
Children:
Son, Andrew, Age 35, Attorney, Connors Brenke Law, Blacksburg, VA and Fredericksburg, VA
Son, Patrick, More…Age 23, Wegmans, Sterling, VA
Grandson, Jefferson Paul Connors, Age 7, Blacksburg, VA
Grandson, Harrison Connors, Age 2 years,Blacksburg,VA
| | |
| --- | --- |
| Military Service: | Navy |
Comments:
After graduating from IHS in June 1974, I earned a BA in Psychology, Cum Laude, from SUNY Albany in 1978. I then studied Hospital Administration at The George Washington University, and graduated with an MHA in 1980. As part of my studies, I completed a year long administrative residency at N. Miami General Hospital, Florida, under the preceptorship of Robert O. Bruce, FACHE.

I accepted a commission from the President as a Navy Medical Service Corps Officer in 1980, and over the next 20 years served in a variety of progressively responsible healthcare administrawtion positions at Naval Hospital, Philadelphia; Office of Medical Affairs, Great Lakes, IL; the Navy Surgeons General's staff, Washington, DC; Naval Hospital, Rota, Spain; Naval Hospital, 29 Palms, CA,; and Naval Medical Information Management Center, Bethesda, MD.

At the age of 43, just prior to my retirement, I went back to school and earned a second Masters, this time in Information Systems Technology, from The George Washington University. No, they did not give me a discount on my second degree from that school!

In 2000 I retired from the United States Navy as a Commander (05). I accepted a contract position leading the design, development, testing, deployment, and sustainment of a credentials system for the Military Health System. Shortly thereafter, I was selected for a GS position and was a Program Manager for all Credentials, Quality Assurance, and Patient Safety Reporting solutions for military medicine.

In 2004 I formed my own company, E-Health Designs, LLC, and provided requirements management and cost estimating services for AHLTA, DoD's Electronic Health Record (EHR).

Several years later I was recruited by the U.S. Army Telemedicine and Advanced Technology Center (TATRC) to oversee a portfolio of Congressional Special Interest and Small Business Innovative Research projects which are researching emerging and enabling clinical informatics technologies. I continued to serve in this capacity as an Executive Health Manager at the Henry Jackson Foundation for the Advancement of Military Medicine, on contract to TATRC, although I left for 8 months to proceed business development efforts with a small software integrator, then returned to TATRC to oversee a portfolio of emerging health IT projects funded by federal sources, and collaborate with the leaders in health IT in government, industry, and academia. I was also a prolific Small Business Innovative Research topic writer for the Department of Defense (Health Affairs). My topics involved advanced concept demonstrations and prototypes or other risk mitigation activities, in advance of DOD's $11 Billion dollar Electronic Health Record procurement (which was awarded in July 2015 to Leidos, Acceture, Cerner). In January 2015 I left TATRC again as I was recruited as an advance hire by NiyamIT, Inc, a member of the IBM/Epic team for the DOD EHR procurement. Upon IBM//Epic's loss to Leidos/Accenture/Cerner, I was fortunate again to return to TATRC on contract, where I write emerging health IT research/prototype proposals to bring funding into our self-funded government lab.

Along the way, I was married, divorced, and had two sons. Andrew graduated from the University of Virginia with a degree in Applied Mathematics. After a stint in software development at Sapient Corporation, and working for a private attorney in Ashburn, VA, he graduated with honors from Liberty University Law School in Lynchburg, VA. He won the 3rd year Moot Court Championship and was Managing Editor of the Law Review. He clerked for Judge Petty for the VA State Court of Appeals for 2 years upon graduation, and then started practicing law at Creekmore Law, and recently formed his own practice, Connors Law, which specializes in business law and intellectual property. He was recently voted a Virginia SuperLawyer Rising Star for Appeals and gained some recent press defending a Hookah Bar near Virginia Tech. Patrick graduated Broad Run High School, and attended New River Community College in Dublin, VA. and NOVA Community College. At 16 he flew a Cessna SkyHawk from Leesburg, VA to Winchester, VA with a real pilot onboard. He currently works at Wegmans in Sterling, VA

I reside in Ashburn, VA, with my spouse, Helene (Judy). We are trying to stay active and keep our weight down! Healthwise, I am in fair shape. I put on a lot of weight since my military retirement, and had a stent put in my heart at age 49, but I'm still kicking. We enjoy going to concerts at Wolftrap National Park (just saw Crosby, Stills, Nash), and have tickets to Leon Russell in August at the Tally Ho in Leesburg. I also enjoyed listening to Boz Skaggs, Steely Dan, and Michael Franks at local venues in the past ten years. I anticipate retiring in 1-2 years and move to a new home we have constructed at Penn National Golf Course, Fayetteville, PA.

I have developed a passion for fly fishing and would love to discuss it with any interested parties. On a recent trip to the Platte River, Wyoming, my three colleagues and I caught and released 120 rainbow trout in 3 days. I also hiked into the Gunnison Gorge, Colorado, and floated 3 days on a fantastic fly fishing trip. My last major fishing trip was to Mary's Island in the Saint Lawrence River.
School Story:
Earl Cassorla's famous high school prank at the end of 1974. Details omitted to protect the guilty and all colluders.