Irondequoit High School


Class Of 1974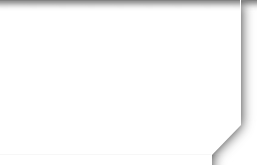 In Memory
Mark Spencer
Mark P. Spencer
Victor - Mark is survived by his daughters, Brenna and Cailin; son, Seamus, and their mother, Colleen; parents, Daniel and Ellen; brothers, Daniel(Ann Molloy), Timothy (Catherine), James (Martha Gomez), Rich (Kim); many nieces and nephews.
"He had a heart of gold and the spirit of a child. He lived with conviction and loved without restraint. He never waited for the storm to pass, he taught us to dance in the rain. There's no one that loved harder than he did. He will be missed beyond belief."
Friends may call Friday, June 15th, 3-6 PM at the funeral chapel (2305 Monroe Ave.). A Funeral Mass will be held Saturday, June 16th, 10 AM at St. Thomas the Apostle Church, 4536 St. Paul Blvd., Rochester 14617. Interment at the convenience of the family. In lieu of flowers, contributions may be made to The James Spencer Scholarship Fund, c/o James Harman, Morgan Stanley, 300 Linden Oaks, Rochester 14625. To share a memory of Mark or send a condolence to the family visit
www.anthonychapels.com
.
Published in Rochester Democrat And Chronicle on June 15, 2018
https://www.legacy.com/obituaries/democratandchronicle/obituhttps://www.legacy.com/obituaries/democrary.aspx?n=mark-p-spencer&pid=189250777&fhid=13366